How We Sold
500% More Insurance Policies In Just 3 Months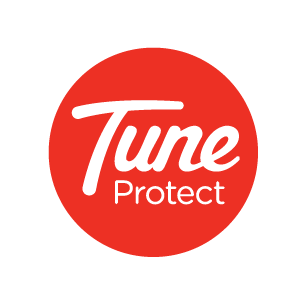 Oct 2015 - Dec 2015
Touch Points
Analytics
automated EDM/SMS
Creative optimisation
Display
SEO/SEM
Video
Objective
Tune Insurance has been marketing and distributing general insurance products through a webstore for the past three years. Before our involvement, the insurance company managed to sell up to 200 policies in their best year. As part of its rebranding exercise, Tune Insurance recently renamed their webstore, "Tune Protect".
Our objective: To improve online sales for Tune Protect's insurance
It is not easy to generate online sales. Generating online insurance sales is even more challenging. Unlike buying a shirt or a bottle of water, consumers don't buy insurance products on impulse. The fact that only 46% of Malaysians are insured reflects the challenges faced by insurance agents in convincing the public on the benefits of insurance. Even in air travels, less than 30% of our travellers would buy travel insurance.
Tune Protect, being a new entrant in the online insurance business, has a significantly lower marketing budget than many of its competitors.
Execution
With Tune Protect's recent rebranding, the odds were stacked against us. It had now secured a new domain and website, which made our job a little harder because:
We needed to establish brand awareness and credibility while driving demand.
We needed to elevate the new domain's rank within Google, since there were no historical records or backlink to the website.
We had to start from scratch as there wasn't any previous analytic implementation or data to refer to.
The first thing we did was to implement proper analytics. Previously, the website was akin to a black box. We knew the daily number of traffic going into the website and the number of sales gained each day, but everything else in between was in the dark. We used Google Tag Manager and Google Analytics to ensure that every event, from button clicks to internal and external page navigation, was completely tracked.
Next, we encouraged Tune Protect to invest in brand awareness. We needed to increase the website traffic so we could have a sizeable amount of sample data to analyse the consumer's conversion journey. Using a branded YouTube video with display and search ads, we managed to increase the website traffic from less than 500 to 200,000.
From the data, we concluded that the website built by the previous agency was highly ineffective. TuneProtect's E-Commerce was bleeding 97% bounce rate. Google PageSpeed ranked the website at 50/100; the page was not exactly mobile-friendly despite the fact that 70% of all traffic came from mobile sources. Above all, the website was not SEO-friendly.
The previous agency had placed a "no-index" tag within the website, preventing Google from indexing the website. The landing pages did not contain any text. As such, the consumers would not be able to find the website, whether they Googled "travel insurance" or "Tune Protect". We fixed TuneProtect's website before we ramped up performance marketing.
We did performance marketing the right way, by first understanding and segmenting the target audience. Each product had multiple audience segments. Each segment had multiple different creative angles conveyed in various different ad units. We continuously optimised our channel and spent using a custom-built attribution model, and our creatives using A/B testing.
RESULT
We achieved 500% sales improvement in less than three months. Over 1,000 policies were sold in just twelve weeks – compared with only 200 a year earlier. We achieved 93% SOI and we managed to gain more than 3% market share within twelve weeks. Cost per Acquisition was reduced by more than 600%.