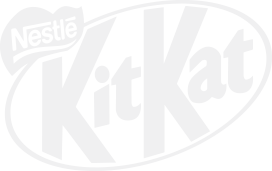 Dec 2012 - Feb 2013
Touch Points
Social Media
Social Media Strategy
Web
Objective
For the KitKat Malaysia campaign our key objective was to reengage with KitKat's core audience between the age of 16 and 30. We needed to create a campaign to increase the engagement of KitKat Malaysia's Facebook fan page from its very low engagement rate of just 0.02%. We knew we had to find genuine KitKat fans and to break away from the trend of giving away freebies to 'buy' fans.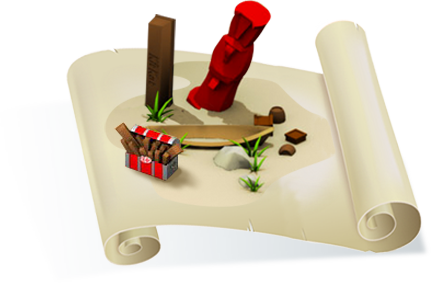 Execution
Using research garnered from our own social listening tools, we discovered that there was already a strong and passionate positive sentiment for KitKat on social media. This data also showed that a large part of the target audience played games on Facebook and that gave us the idea of creating a game for KitKat, as an effective way of engaging them.
We created the KitKat 100,000 Grand Break Campaign as a way to lure true KitKat fans to engage with the fan page as well as to encourage them to participate in the game and stand a chance to win up to 100,000 KitKats.
The campaign began with the launch of the KitKat Treasure Island Board Game on Facebook. The mechanics of the game were simple. Using a dice, players would roll to race against a purple pirate around the island with 2 simple objectives: to pass the "Go" sign as many times as possible and to avoid being captured by the purple pirate. The more times they complete the circuit, the more KitKat breaks they would win.
If caught by the pirate, the players would have to perform a social media action, such as "tweeting" their love for KitKat. Players can also invite friends to help free them by participating in the game and win rewards. These social media actions helped to enhance awareness of the campaign as much as it increased brand loyalty through rewarding the players for being true KitKat fans.
Game on Facebook
Kitkat Grand Break Campaign

Treasure Island Game Board
Result
KitKat had never achieved more than 2,000 entries in any of its previous campaigns run by other agencies. The Grand Break Campaign managed to amass an amazing 116,000 entries! It was a huge success. 100,000 KitKat breaks had been rewarded to all fans who participated in the games and won.
The engagement rate had jumped to 2,000% and we received more than 500,000 "Likes" on Facebook.

KitKat became the first FMCG brand in Malaysia to hit 1million fans.
The success of the Grand Break campaign also earned us the award for Best Idea – Social Media at the 2014 Markies Awards.